Boston: The Social City
When it comes to constituent engagement at the City of Boston, we go where you are, and that includes a broad menu of social media conversations ready to meet every interest. Our multi-channel, multi-media program fuses personal, human conversations with the power of social technology to improve daily life and support public safety, across topics and platforms.
The British Are Coming…Please Retweet! from City of Boston on Vimeo.
Mayor-Elect Walsh will inherit the City of Boston's first enterprise-level social media program, a powerful, networked, coordinated, trained social media team leveraging the social sharing potential of more than ¾ million followers associated with 41 Twitter feeds, 37 Facebook pages and more. Our interconnected, data-driven, multi-channel team is trained and positioned to amplify, listen and learn. The City of Boston's social media team, led by social media director Lindsay Crudele, includes social liaisons across departments, community partners, and every constituent who engages with us… or who will, someday. The cornerstone of our citywide social media strategy is the understanding that daily engagement helps improve quality of life, but it also means we don't have to direct constituents to follow us during emergencies - they're already on board.
Changing the Game
Historically, Boston's Twitter feeds have amassed more than 2.9 billion impressions: 90% of those took place within the past year. In 2013, we welcomed 30K new followers each to both the @NotifyBoston constituent service feed, and @MayorTomMenino. The City of Boston Facebook page follower count grew 200%, and its reach grew 400% in the past year.
This past year was a game-changer for City of Boston social media. The fiber of city life runs through every digital conversation we have: our accounts reflect all major events and programming taking place across city departments, but our enterprise social strategy allows us to immediately shift into crisis communication mode, should the need arise. Emergency communication is one key function of our social media program, which helped us be more informative, timely and accessible during recent times that included the Boston marathon bombings, a hurricane and a blizzard. Boston is a founding partner in the beta launch of Twitter Alerts, which allows users to subscribe to elevated designation emergency alert tweets. It's one more way we hope to make our resources even more accessible during crises.
We strive to go beyond raising awareness into enacting measurable change. Some examples of how we leverage social media: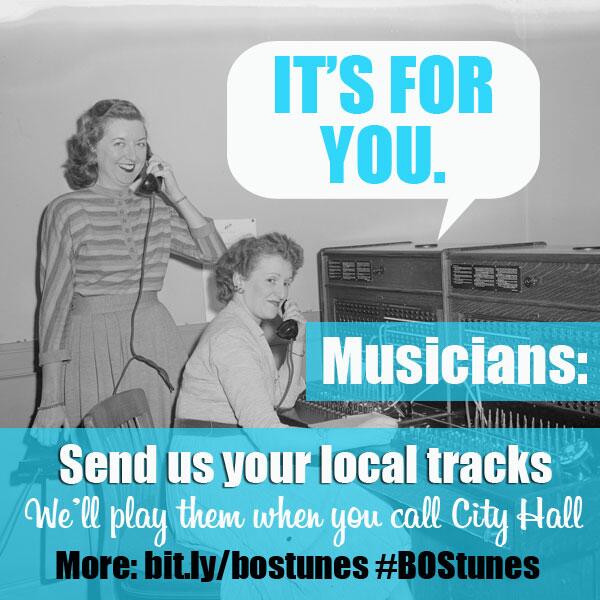 Working Together From The Inside Out
How do we do this? A strong externally-facing social media strategy starts with a strong internal one.  Our social media strategy is directed by Lindsay Crudele, Community and Social Technology Strategist with the Department of Innovation & Technology. Enterprise social media strategy means we knit departments together across the city, breaking down internal siloes to extend our reach and better serve. Social media liaisons across the city represent a wide variety of skill sets, from communications specialists to subject matter experts, such as the City of Boston's chief archaeologist posting directly from the dig.
Lindsay crafted the City's first social media policy, introduced technologies to empower social media use across departments, and works closely with social media liaisons across the City, designing social strategy that helps the City of Boston make its programming more accessible and digitally engaging. That includes everything from the implementation of tools and technology to hosting best practice trainings we call "City Hall Social Club," to designing social graphics. Social data and analytics provide valuable insight into how departments design policy and communicate. Earlier this year, Mayor Menino issued an official proclamation declaring June 30 Social Media Day in Boston, and in December, Boston's social media team met at District Hall for its first Social Media Summit, including guest panelists from Facebook and Tumblr. Our program has twice been recognized by the Public Technology Institute's Web 2.0 Award for Civic/Social Media, and this year, Boston was named the #1 Digital City in the US by the Center for Digital Government.
Early social media opportunities include how Mayor-Elect Walsh and his team can leverage this network to host conversations with the Mayor's office. Social media gives us a chance to turn City Hall inside out, from candid shots of a blizzard overnight, to the heartwarming "Married in Boston" City Hall wedding Tumblr. It's a powerful tool in influencing opinion and participation, and a collaborative environment for how we all experience a city at work, together. We can't wait to see what we can dream up together next.
December '13 snowstorm social graphic